Prime for Growth: Conversations w Everyday Innovators; S1 E2
Welcome to Prime for Growth, a podcast about the journey of possibility that entrepreneurs live every day.
Our conversations with these everyday innovators explore why, when and how they implement change in their businesses. And sometimes what happens when they don't.   This is about innovation – from small i -innovation all the way to disruptive technology innovation. And we are championing the leaders who are doing this, in honour of our 20th anniversary.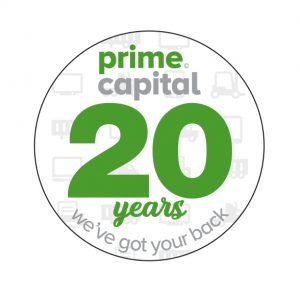 We've been working with entrepreneurs while growing our financial services company for more than two decades. We've learned a lot from our clients over the years, and we hope you will, too.
This Quote, fit really well with today's episode: "Never let success get to your head and never let failure get to your heart". We know being an entrepreneur involves trying and failing. But how do you overcome failure and the chaos typical of high growth companies. Our guest today invested heavily in process implementation, turning bootstrapping into scaled opportunity.
Jodi Scarlett began her business Pro Star Cleaning and Restoration as a local home cleaning business. We discuss how tempering the entrepreneurial "GO" factor, using a process framework actually enables more creativity, innovation and growth. Jodi's a big intuitive thinker and decision maker – and we explore how your personality throughout your life and work influences those around you, for good and sometimes for just the right amount of chaos.
Prime for Growth is produced by the team at Prime Capital; who Empower Entrepreneurial Prosperity, with support from the team at Canadian Western Bank, who are Obsessed with Your Success.
Link to episode.https://www.buzzsprout.com/1747717/8455171
Or download it here!
https://www.buzzsprout.com/1747717/8455171-prime-for-growth-episode-2-innovation-is-a-process-with-jodi-scarlett.mp3?download=true