At Prime, the core values that define our culture are
We've got your back #WGYB
Our core values are derived from the people on the PCG team; the behaviours that are exemplified in our day to day activities, and how we interact with, and show respect and appreciation for, the people and organizations in our ecosystem.
#wgyb, kind of says it all.
We care about our team, our clients, our partners and stakeholders, and our larger community.
Here are a few of our major initiatives, and the stories behind them that make them so meaningful to us. (and hey, if you're inspired to join us, just reach out - we always feel the more, the merrier!)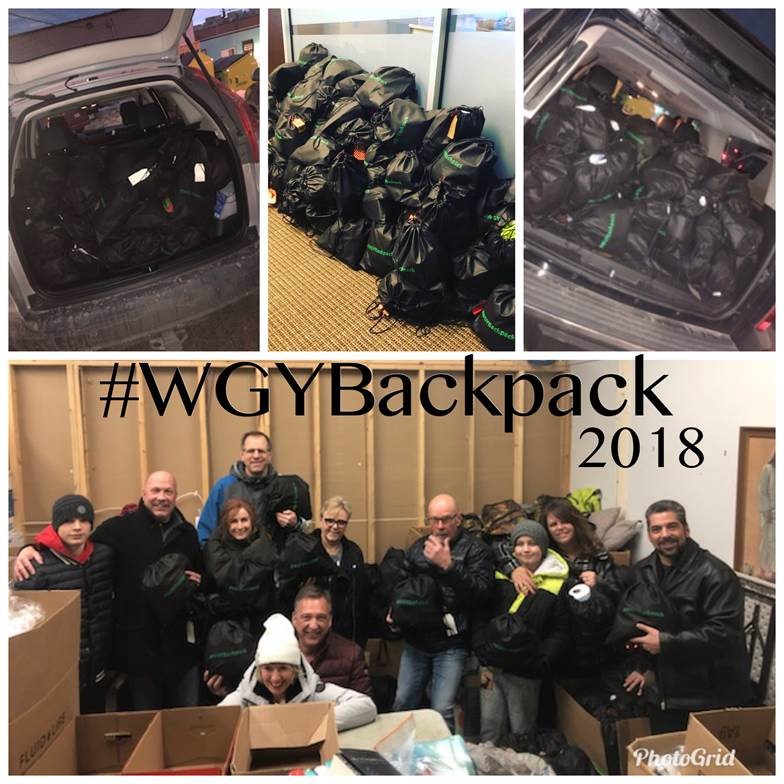 #WGYbackpack
In 2017, our team, through our amazing relationship with the www.unleashresults.com team,  participated in their Delivering Compassion initiative, where like-minded community leaders, organizations and willing committed humans came together to provide fixings for, the assembly of, and the delivery of meals for hundreds of Edmonton's less fortunate citizens.
One of the things our team noted, was the many folks who received the meals thankfully, but were woefully dressed in the frigid, -30 weather. Our couple of hours in the cold was a stark reminder of how difficult it is to live without a place to call home, especially when the weather turns freezing.
An evening of team work turned into a team-inspired project - what if we could collect goods from our network of amazing partners, vendors and clients, to provide a 'backpack' full of personal items to bring a little warmth to those living mostly on the streets in our very cold winters? They even came up with initiative title, based on our core value, #WGYBackpack.
The team researched it, built up a list of needed items from various city shelters, and went to work. A few months later, the first year's 200 backpacks were assembled and delivered to the Mustard Seed.
We received a call on Christmas Eve that the backpacks had been delivered to people via the Warming Bus - which certainly made our holidays bright.
Our team's feeling about this initiative? "This was the best team building exercise we have ever done".
From a team who cares more about others than themselves,this speaks volumes.
In 2018 we delivered 200 backpacks; 100 each containing men's and women's personal items including scarves, hats, mitts, socks, toothbrushes and toothpaste, hand and foot warmers,combs, water, chocolate bars and even coffee gift cards, feminine hygiene products, among other personal essentials.
2019 update!
This year, Parkwood Homes joined us in our plan to fill even more backpacks. They stationed collection depots at each of their show homes around Edmonton, and even the Derrick Golf and Country Club had a collection box in their clubhouse. We are happy to report that we collected enough to fill 300 backpacks in 2019!
The two teams came together and we filled the backpacks from the room full of goods in a half hour! The teams went down to the Mustard Seed on Dec 20th and delivered all 300 of them in person! We have set the bar for at least 400 for 2020 - if you're interested in participating let us know! Thanks to all our partners and sponsors for their support this year; your contribution is very appreciated!
Raising Spirits
Raising Spirits started as an effort by our Calgary-based team member Toby and his friend Larry five years ago to raise funds for the building of a Childrens' Mental Health facility in Calgary. As with many of our team's family members and network, Toby's family and friends had experienced first hand the real life barriers that come with mental wellness challenges, and this was close to their hearts. What started out as a small effort in a small venue, five years later culminated in the incredibly successful 2019 Raising Spirits, hosted in Calgary with more than 180 attendees on October 3. The event has been incredibly successful due to Toby, his family and its dedicated committee. In 2019, the initiative ended up hitting a huge milestone - with single year contributions at more than$71,000 - bringing the total raised to date to over $95,000.
This will be difficult to top - but Toby and his amazing wife, family and committee are undaunted and the cause is very worthwhile. The great news is that the shovel has now gone into the ground and the facility has begun construction - we will keep posting updates here as progress is made on the facility.
Prime started out as a sponsor with this initiative several years ago, but with Toby having joined the team, we are even more committed to supporting our community in Southern Alberta through #raisingspiritsyyc. Toby and the committee, supported by Prime, (aligned with our #WGYB philosophy), have set a hair-raising goal for 2020 (pun intended) - $100,000. We will keep you posted, and invite you to participate in the event in Calgary next fall! (@raisingspiritsyyc on Instagram and @raisingyyc on Twitter)
MS Bike Ride
Our intrepid team member Craig has literally put himself in the race against MS - building a cycling team and participating in the Vancouver Island MS Bike Tour in 2018 and 2019. Their team raised thousands of dollars for MS, and looked pretty stylish doing it too! Prime's a big supporter of its team and invests in each of its team member's charitable initiatives - when our team gives back to their communities, we want to be there alongside them as they live our values and theirs!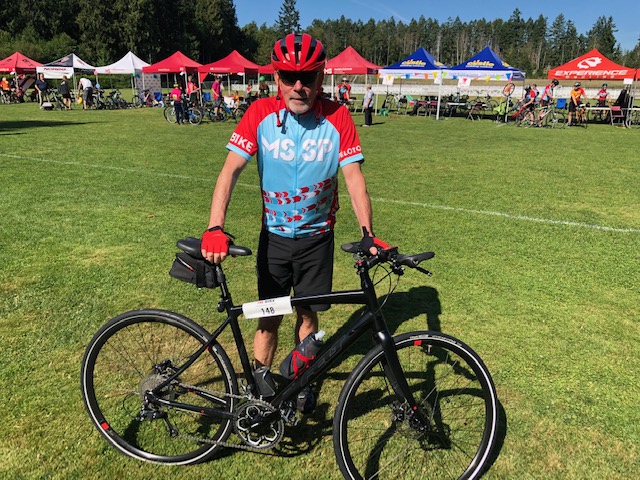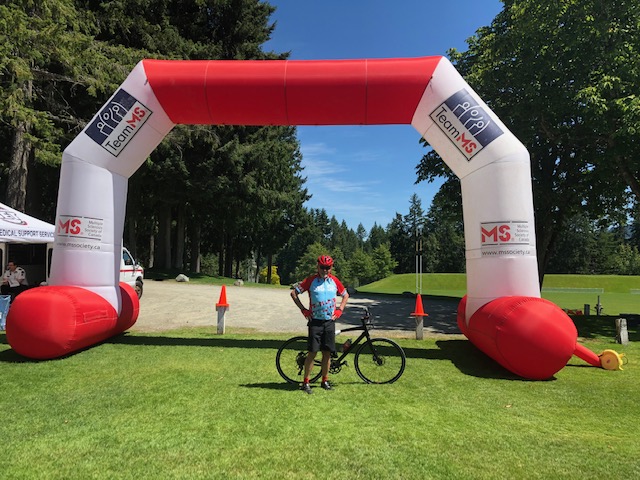 Stollery Children's Hospital
Our team member Crystal's daughter, Maddie, was diagnosed at 18 months with Polyarticular Juvenile Idiopathic Arthritis. It is a rare and trying disorder - but their experience with the excellent staff and way that everyone makes the hospital a home turned their entire extended family into advocates for the Stollery Children's Hospital.
Maddie is now 19 and an adult, so is no longer a patient there; but that doesn't mean they aren't still a part of the Stollery family. 
Maddie was chosen as the Stollery Ambassador for the years 2012/2013, and traveled to locations including Ottawa and Orlando representing the hospital and the millions of sick children that the hospital treats every year.
Maddie and her mom Crystal have participated in many events in support of the Stollery, including numerous radiothons, the annual Snowflake Gala and have continued to take part in the annual Walk for Miracles. Recently, the now grown up Maddie walked as one of the models at the Style for Stollery fashion fundraiser. Needless to say, the Stollery is an important part of their family, and so it's important in the Prime family, too!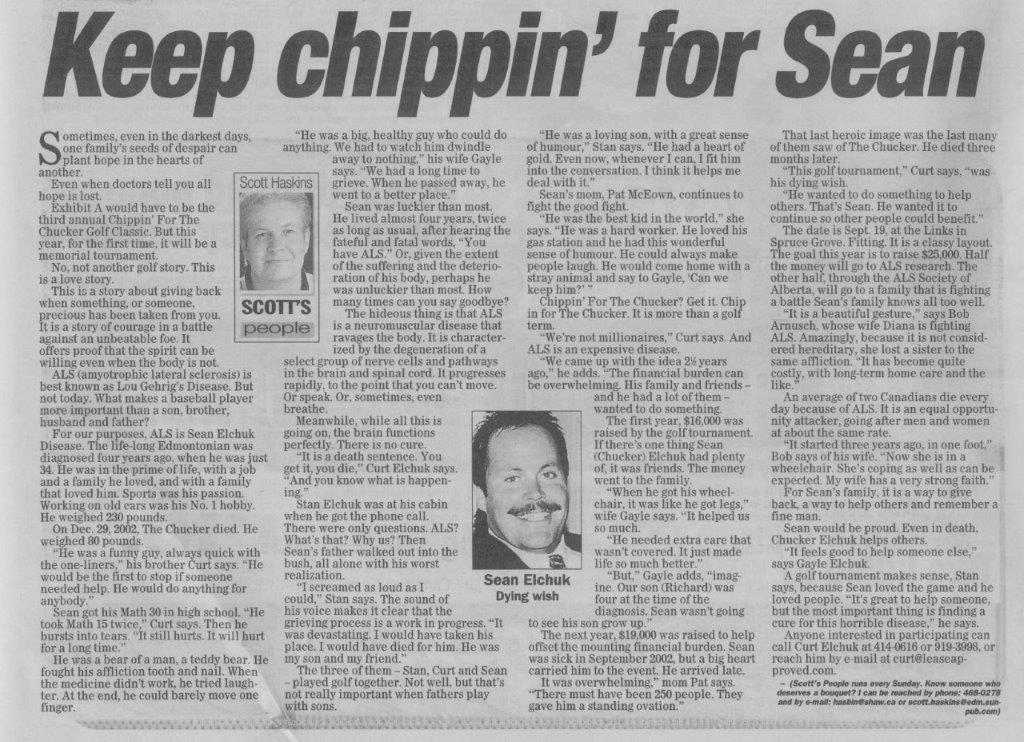 Chippin for the Chucker
ALS is a disease which is also a life sentence - literally. When our team member Curt's brother was diagnosed in 1999 with this disease they hoped they could beat it - but the reality is much more stark. Their love for Sean drove them to find ways to support him and his family through the health and life challenges that quickly overtook them.
Living through something so harrowing not only brings a family together, but also inspires them and their community to act. Curt and his family, and their extended network, created the Chippin' for the Chucker golf tournament. They started out raising funds from the tournament for things like a wheelchair for Sean and a fund to pay the medical bills.
Sean lost his battle with ALS, but the Chippin' for the Chucker tournament lived on - continuing to raise awareness and $125,000 in funds for this devastating disease, and creating a lasting community network who joined together to make a difference. Funds raised were granted half to other families fighting the ALS battle, and half to support ALS research.
Change starts with the heart and will of individuals - and we are proud to have great ones on our team, who are making a difference for others.