We are growing! Join our team!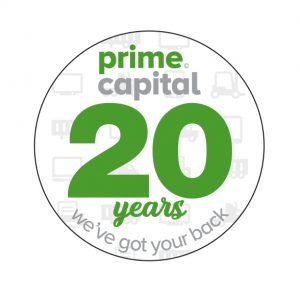 At Prime Group, we're setting the bar high for our next team member.  For 20 years, we have been helping entrepreneurial teams improve their profitability and productivity, by adding new tools and equipment.  We finance assets from Artwork to Zambonis.   We'd love you to join us in bringing more prosperity to the world! 
The role we are seeking to fill is a Documentation and Funding specialist.
Is this for you? 
We are a digitally enabled, Edmonton based but Canada-wide finance company.
While we specialize in financing equipment (check out our website, IG, Twitter, FB or Linked In and video for more information) what we really do is help clients make their business growth dreams come true –
we are the 'entre' in entrepreneur.   (and it's totally not an accident that entre means "Between" in French)
Are you French/English bilingual and comfortable speaking both languages in a business environment?

We serve clients across the country and F/E fluency is very important to this role.
Do you have great attention to detail?

This role will be working with our credit analyst and finance teams, ensuring that our clients and sales teams can achieve transaction completion by verifying credit conditions, auditing files to prepare for funding, and working with customers across the country
Do you love working with people, solving problems, using a combination of excellent people and communication skills to deliver value and win repeat business?

This role will work with our client fulfilment team to ensure timely closing of transactions and solve problems that arise.
Do you like to innovate and think out of the box? Are you super comfortable with technology?

This role will require lots of interaction with software technologies proprietary to our industry as well as a standard Microsoft 365 office environment.
Are you interested in continual learning and comfortable with change?

We have been growing every year since 2000 – (even through COVID!)  and we encourage our team to set quarterly business and personal goals to keep on challenging Prime, and each other, to achieve new things.  Our industry is changing rapidly, and so are we.
Do you enjoy delivering results in a focused but friendly environment, where we get along AND hold one another accountable?

Our team has four core values

Creative Minds
Commitment to Excellent
Everyone is Valued
We've Got Your Back.

We mean them, we live them, we hire by them, and we hold the team accountable to them.
Are you comfortable with math? Do you enjoy solving puzzles?

In a finance company, we all use a bit of math all the time. No rocket science, but a solid understanding of numbers will be valuable in this role.
What will the job include?
You will

be an integral part of our internal fulfilment team, focused on the documentation and funding processes, and supporting our team in Canadian -wide customer support
support our finance team in our quarterly and annual audits
help guide clients through a complex finance funding process and make it feel easy.
Technical knowledge of how financing works is always an asset but don't worry, we can teach what you don't already know

Best skill sets for success

French/English bilingual fluency
Responsiveness
Attention to detail
Comfort with math
Comfort with digital technology and platforms
Ability to work with clients and team on problem solving
Proactiveness
Curiosity
Strong organizational and prioritization skills
Ability to manage a busy work environment and get things done
Comfortable with change and people
Starting date is June 2021 or by discussion – we are only in a hurry to find the right team member
This role is salaried, has a health care expense plan, has some remote work potential and  wage commensurate with experience.
If you know, or might be, this person, please contact us with your CV at info@pcclease.com.  Please include a cover letter describing how your background, talents or interests will help fulfill this role.